Ambulatory
Are you or your client able to walk independently, or use a cane or walker? Are you or your client, independent but unable to drive? Then you need Ready Ride! We specialize in door through door transports! We arrive for pick up and assist our clients from their home into the van and escort our clients directly to their destination. We won't just "drop at the curb" but walk our clients to their point of check in, ensuring they are signed in with appropriate staff! Our drivers are caring, professional and sensitive to all of our clients' needs and go above and beyond to make sure all of our transports are exceptional.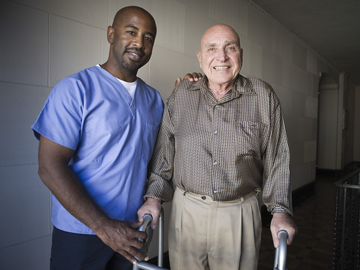 Wheelchair
The need to use a wheelchair should not limit your access to transportation. Worry no more! Ready Ride is your wheelchair transport specialist. Our drivers are trained specifically in assisting clients that require the use of wheelchairs. Our drivers understand the needs of the wheelchair clients and provide personal assistance. Whether you need help transferring from your couch to your wheelchair, tying your shoes, or assisting you with transporting medical documents to and from your doctor, our drivers are able to provide safe reliable transportation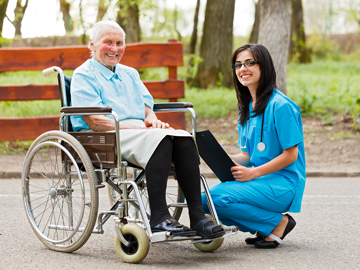 Appointments
We provide personal and dedicated service to our valuable clients to and from doctor/hospital appointments, adult care homes/centers, dialysis centers, airports, shopping malls, restaurants, hotels, sporting events, Sunday church services, family events, and many other sites or occasions
Our drivers to escort the passenger to and from their appointments. This was a major reason for we obtained a General Liability Insurance Policy with an Extended Assistance Endorsement coverage for passengers when they are outside of the vehicle.